GolfConfidencial – Editorial, 01/17/2016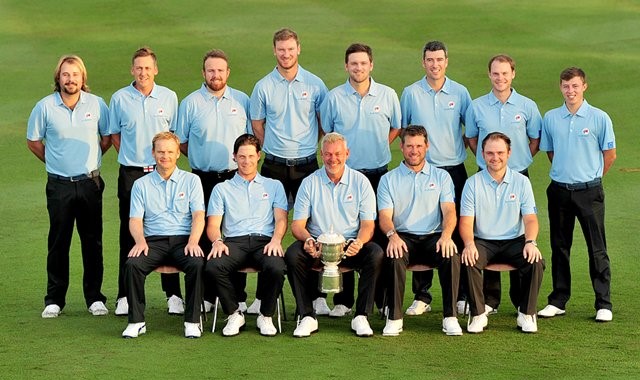 Europe as a whole has rounded EurAsia Cup in individual time clashes with a crushing victory over Asia combined. In this way, it has been awarded the third edition of this competition.
GolfConfidencial – Redacción, 17-01-2016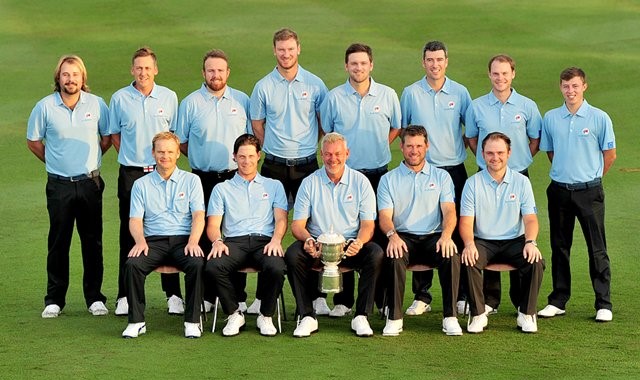 El conjunto europeo ha redondeado la EurAsia Cup en la jornada de enfrentamientos individuales con una victoria demoledora sobre el combinado asiático. De esta manera, se ha adjudicado la tercera edición de esta competición.
Ian Poulter opened the day before Danny Chia and closed against Prayad Marksaeng Søren Kjeldsen, both Europeans victory and, in between, a festival of golf.
European players were imposed on nine of the twelve clashes and gave only two matches and a draw to be crowned winners of the third edition of the EurAsia Cup which was held at the Glenmarie Golf in Malaysia.
Neither the home support could curb his own game Gale squad Darren Clarke, very successful with his disciples throughout the tournament, knowing who put at all times.
«A Poulter likes to start as soon as possible, this week has done very well in the first game, so I have not seen reason to change All my players are very good and could be taken in any order, but Ian likes. play fast, like Danny. This order I decided six weeks ago, as the pairings, and I have kept, «said Clarke when asked about the organization of their players.
– 5 ½ 18 ½: So, Europe's trophy home with a big smile and a sense of having done an almost perfect match, leading from start to finish and with a label that says it all brings.
Final results
Vs. Ian Poulter Danny Chia (4 & 3)
Danny Willett vs. An Byeong-hun (3 & 1)
Vs. Andy Sullivan Thongchai Jaidee (4 & 3)
Matt Fitzpatrick vs. Kiradech Aphibarnrat (2UP)
Vs. Shane Lowry Anirban Lahiri (2 & 1)
Bernd Wiesberger vs. K. T. Kim (3 & 2)
Vs. Lee Westwood Nicholas Fung (7 & 6)
Vs. Ross Fisher Jeung Hun Wang (tie)
Vs. Chris Wood SSP Chawrasia (1UP)
Kristoffer Broberg vs. Shingo Katayama (5 & 4)
Vs. Victor Dubuisson Wu Ashun (1UP)
Soren Kjeldsen vs. Prayad Marksaeng (3 & 2)
Ian Poulter abrió la jornada ante Danny Chia y la cerró Søren Kjeldsen contra Prayad Marksaeng, ambos europeos con victoria y, entre medias, un festival de golf.
Los jugadores europeos se impusieron en nueve de los doce enfrentamientos y solo cedieron dos partidos y un empate para proclamarse vencedores de la tercera edición de la EurAsia Cup que se ha celebrado en el campo de Glenmarie, en Malasia.
Ni el apoyo del público local a los suyos pudo frenar el vendaval de juego de la escuadra de Darren Clarke, muy acertado con sus discípulos todo el torneo, sabiendo a quién poner en cada momento.
«A Poulter le gusta empezar cuanto antes; esta semana le ha ido muy bien en el primer partido, así que no he visto motivo de cambiar. Todos mis jugadores son muy buenos y los podría haber sacado en cualquier orden, pero a Ian le gusta jugar rápido, igual que a Danny. Este orden lo decidí hace seis semanas, igual que los emparejamientos, y lo he mantenido», comentaba Clarke al ser preguntado al respecto de la organización de sus jugadores.
Así las cosas, Europa se trae el trofeo para casa con una gran sonrisa y la sensación de haber realizado un torneo casi perfecto, liderando de principio a fin y con un marcador que lo dice todo: 18 ½ – 5 ½.
Resultados finales
Ian Poulter vs. Danny Chia (4&3)
Danny Willett vs. Byeong-hun An (3&1)
Andy Sullivan vs. Thongchai Jaidee (4&3)
Matt Fitzpatrick vs. Kiradech Aphibarnrat (2UP)
Shane Lowry vs. Anirban Lahiri (2&1)
Bernd Wiesberger vs. K.T. Kim (3&2)
Lee Westwood vs. Nicholas Fung (7&6)
Ross Fisher vs. Jeung Hun Wang (empate)
Chris Wood vs. SSP Chawrasia (1UP)
Kristoffer Broberg vs. Shingo Katayama (5&4)
Victor Dubuisson vs. Wu Ashun (1UP)
Søren Kjeldsen vs. Prayad Marksaeng (3&2)