GolfConfidencial – Writing, 03.13.2016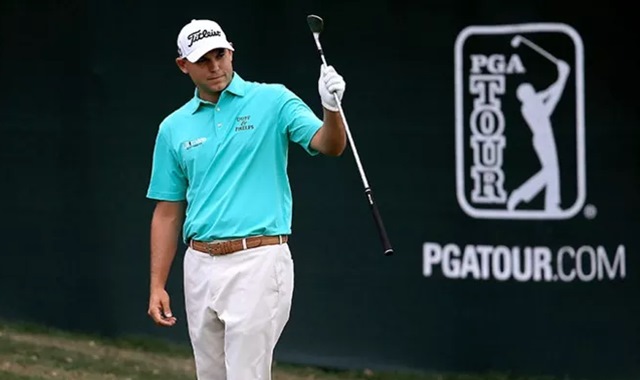 Bill Haas has risen to the top of the Valspar Championship at the Innisbrook Resort in Palm Harbor after defeating the third round, accumulating a total of 205 hits.
GolfConfidencial – Redacción, 13-03-2016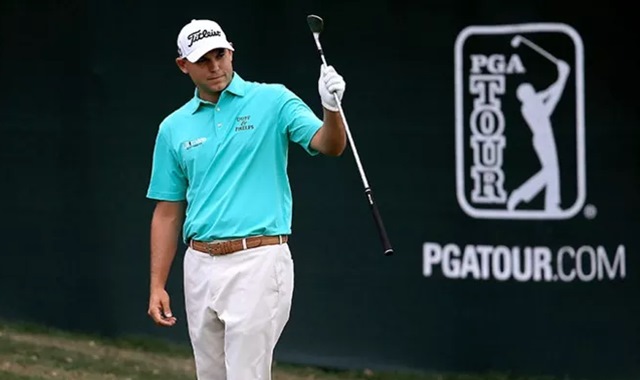 Bill Haas ha ascendido a lo más alto del Valspar Championship en el Innisbrook Resort de Palm Harbor tras la disputa de la tercera ronda, al acumular un total de 205 golpes.
The American Bill Haas smiled at the end of the day the Valspar Championship, arriving at the clubhouse and show your card with a large 67 (five birdies and a bogey), knowing he had accomplished his goal, put leader before the day final.
On a day in which all the players pressed to finish the best positioned possible distances to the head of the table they are minimal, with the Canadian bearded Graham DeLaet again sweet (68 strokes with an eagle, three birdies and two bogey ) and only one stroke apart.
Further back comes the 'US army', with Charley Hoffman, Ryan Moore, Patrick Reed, Charles Howell III and Steve Stricker (the only down positions from the lead after going up to 72 impacts) with a stroke of difference between them.
The other co-leader of the last day, Will MacKenzie, also fell 74 positions with a very unlucky day for him, losing the touch and sliding down of the fight for the win.
But undoubtedly, one of the names of the day was in the number one, Jordan Spieth, who managed to climb 34 positions and colcoarse within the top 10 thanks to their round of 67 strokes (two birdies and an eagle) and get longer with -2, just six strokes. Will he return to lower their records?
For his part, Lee McCoy, amateur player, getting the best lap of the day (66 strokes) with seven birdies and an error in the 16th that cost him a double bogey and that ruined the end of the day for him; however, 53 positions rise and continue so great options of getting into the top 5, which would certainly be a fantastic result for him.
El norteamericano Bill Haas sonreía al término de la jornada del Valspar Championship, al llegar a la casa club y mostrar su tarjeta con un gran 67 (cinco birdies y un bogey), sabedor de que había logrado su objetivo, ponerse líder antes de la jornada final.
En un día en el que todos los jugadores apretaron para terminar lo mejor posicionados posible, las distancias en la cabeza de la tabla son mínimas, con el barbudo canadiense Graham DeLaet de nuevo de dulce (68 golpes con un eagle, tres birdies y dos bogey) y a solo un golpe de diferencia.
Algo más atrás llega el 'ejército norteamericano', con Charley Hoffman, Ryan Moore, Patrick Reed, Charles Howell III y Steve Stricker (el único que bajaba posiciones desde el liderato tras irse hasta los 72 impactos) con un golpe de diferencia entre ellos.
El otro colíder de la última jornada, Will MacKenzie, también caía puestos con su 74 en un día para él muy aciago, perdiendo el toque y descolgándose de la lucha por el triunfo.
Pero, sin duda, otro de los nombres de la jornada estuvo en el del número uno, Jordan Spieth, quien lograba subir 34 posiciones y colcoarse dentro del top 10 gracias a su ronda de 67 golpes (dos birdies y un eagle) y ponerse ya con -2, a tan solo seis golpes. ¿Volverá a rebajar sus registros?
Por su parte, Lee McCoy, jugador amateur, conseguía la mejor vuelta del día (66 golpes) con siete birdies y un error en el 16 que le costaba un doble bogey y que arruinó el final del día para él; no obstante, 53 posiciones de subida y, de seguir así, grandes opciones de meterse dentro del top 5, lo que sin duda sería un fantástico resultado para él.